Skidded Modular Lavatory
Self-contained lavatories have built in water and waste holding tanks and are ground level, so no site services are required. Two sizes available to meet your specific needs.
Other benefits are:
No blocking
No high stair sets
No skirting
No external tanks or connections
No skilled trades for plumbing connections required.
You can have your project in operation faster and more cost effectively than alternatives in the market.
8×16′ Skidded Lavatory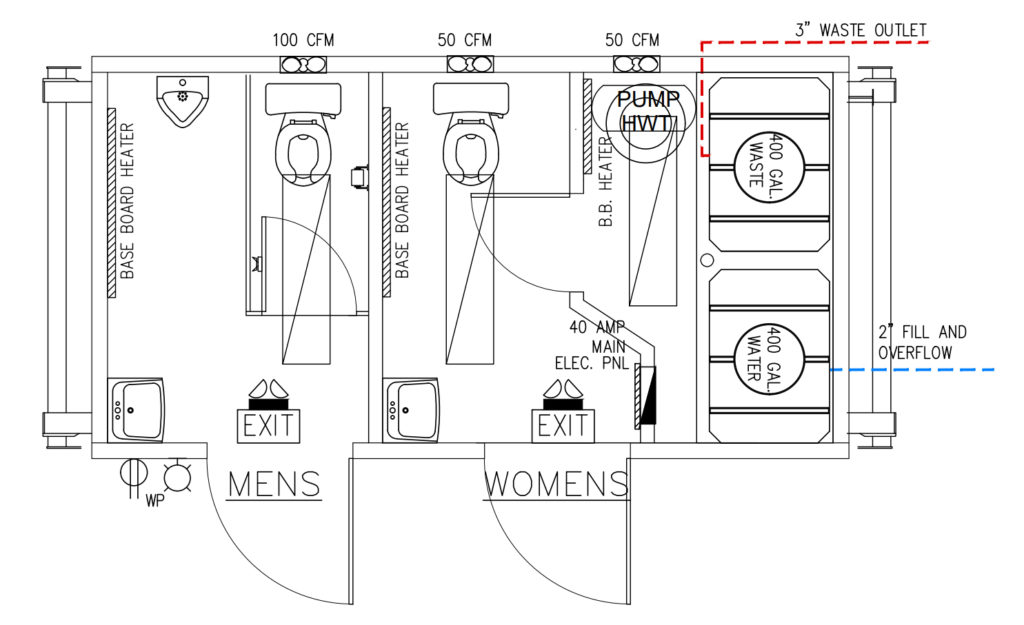 11×24′ Skidded Lavatory